Buy Phones and Tablets Online In Nigeria - Best Prices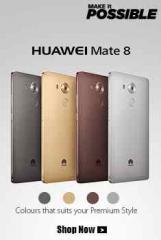 Buy Latest Smartphone At Affordable Price
Mobile phone is now the best family/friend of most most people have in this age, our phone now knows more about us than our friends and family does, is it our Account Number, Lovers, even BVN which the bank says must be secretive… Mobile Technology is already at the next phase of life, everyone now has one at hand either good or bad, new or hold as long as it is a smartphone. To satisfy everyone, every mobile company produces different series and model of device with different and upgraded specification compare to every last one.
The major problem faced now is the thirst to upgrade yourself with the latest and trending features which price could be bank wrecking. However, there are few mobile companies whose aim is to meet the need of everyone with affordable devices featuring all this alluring features.
Get the latest mobile with the use of video camera, and also comes with powerful inbuilt camera that can capture clear images in high definition so when your friends are taking all the selfies for the "looking good" moment, you can as well flaunt your own. In case you are having hard time deciding on what phone to buy well Kara is here to help you with fulfilling your long time desire for beautifully crafted, powerful battery at the affordable prices.Kara will provide you with different brands like Nokia, Lg, Infinix,Tecno, Gionee, Huawei, Motorolo, Samsung, Itel, iPhone and many more With easy online shopping and quick delivery to your doorstep, get the best mobile phones and their prices online at Kara. We are no doubt the best phone dealer in Nigeria.
Get a Tablet, Smartphone, Feature phone all at the best deal in Nigeria. Also, there is the Dual SIM and Single SIM, the dual SIM which will ensure you are always connected to two mobile networks on the same phone
WHERE TO BUY PHONES AND TABLETS ONLINE IN NIGERIA
Kara online store is the best online shopping website to buy mobile phones in Nigeria at best prices. The number one online store selling quality and original Mobile Phones, Tablets, Phones and Tablets Accessories from Top brands - Apple, Samsung, Infinix, Gionee, Tecno, Huawei,Microsoft,Blackberry,HTC,Lenovo etc. It is a world of mobility and everyone deserves the latest phones and tablets.Kara.com.ng offers you a large collection of mobile phones and each of these comes with different Apps and Operating system like Blackberry, Android, iOS and Windows.
PHONES AND TABLETS ON KARA.COM.NG
Discover the best mobile phones and tablets with amazing features such as long battery life,HD screen, high memory storage and clear camera to take quality pictures and selfie pictures with Iphone 6 plus, Samsung Galaxy Note 5, Gionee M5,Blackberry Passport,Ipads, Infinix Hot Note 2, Asus Zenfone Go 5.0 and more.Enjoy your phones and tablets with the latest and quality phones and tablets accessories at affordable prices.We promise you fast delivery of items to your location and easy payment options. Kara.com.ng is the only online store that you can get the latest and new phones and tablets in Nigeria.
Top Mobile Phone Available
iPhone
Samsung
Tecno
Infinix
Itel
Gionee
Huawei
Motorola
LG